In Memory
Lisa Jayne Nix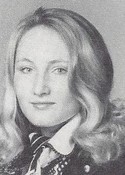 NIX

Lisa Jayne Nix, age 57, went home to be with her Lord and Savior on September 16, 2012, after a brief illness. She was born on January 12, 1955 in Fort Smith, Arkansas to John and Mary Nix. She had one sister, Christi Nix Blount and many, many good friends. She graduated from Douglas MacArthur High in San Antonio, TX in 1973 and attended the University of Texas in Austin. She began her career at Tesoro Petroleum in San Antonio and advanced in the oil and gas industry in Houston. She was a member of Trinity Baptist of San Antonio, Second Baptist of Houston and after moving to Dallas, joined Parkway Hills Baptist Church. Lisa's positive attitude and love of Christ was an inspiration to all who knew her. She loved tennis, golf, photography, and fishing, but most of all, her family.
She was a devoted daughter, sister, aunt and friend and will be greatly missed by all who knew her. Her father, John Davis Nix III, preceded her in death. Left behind to cherish her memory are her mother, Mary Nix, sister Christi Nix Blount, nephew Corbin Barrett Blount and brother- In-law Sherwood E. Blount, Jr., all of Dallas, TX. She was also aunt to Callan Blount Fleming of New York City and Shannon Blount of Dallas, Texas.
Visitation, Saturday, September 22, 2012, Noon-2:00 PM, Mission Park Funeral Chapel North, 3401 Cherry Ridge Dr., San Antonio, TX, 78230, graveside service to follow at 2:30 PM, Mission Burial Park North, 20900 IH 10 West, 78257, Rev. Buckner Fanning and Mike Fanning officiating. Memorials honoring Lisa's life may be sent to Parkway Hills Baptist Church, 2700 North Dallas Pkwy, Plano, TX, 75093.