In Memory
Suzan Renee Thompson (Smith)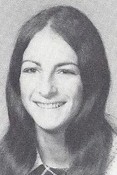 Birth:
Feb. 19, 1955
Malvern
Hot Spring County
Arkansas, USA
Death:
Jul. 26, 2005
Shreveport
Caddo Parish
Louisiana, USA

Suzan Renee Smith, a caring and loving individual, left us on Tuesday, July 26, 2005. She survived ovarian cancer for forty-eight months. Her spirit and her faith were always strong and an example to all that knew and loved Suzan.

Funeral services celebrating her life will be held at 11:00 a.m., Friday, July 29, 2005, at Woodridge Baptist Church, Shreveport, LA. Officiating will be Dr. T. Floyd Davis. Interment will follow in Centuries Memorial Park Cemetery.

The family will receive friends from 5:00 p.m. until 7:00 p.m., Thursday, July 28, 2005 at Rose-Neath's Southside Funeral Home.

Suzan was born in Malvern, Arkansas, February 19, 1955. She grew up in Texas. She and her husband moved to Shreveport in 1986.

Suzan is survived by her loving husband, Loren Smith; children, Renee' Smith of Tulsa, OK, Alicia Gorman and husband, Thomas of Oklahoma City, OK, and Chad Smith and wife, Carisa of Owasso, OK; her grandchildren, Jacob and Kelsie Gorman of Oklahoma City, OK; her parents, Hoyle and Alberta Thompson of Arkadelphia, AR; her brother, Michael Thompson and wife Kathy; her nieces, Megan and Abby Thompson all of Austin, TX; and numerous extended family members and friends.

Pallbearers will be Doug Thompson, John Clingan, Ray Bollen, McGlenn Thompson, Jack Thompson and Jerry Davis.

Honorary pallbearers will be the Encouragers Sunday School class.

Suzan has expressed extra special thanks and hugs to her friends Kaye and Kay; and heartfelt appreciation to everyone for their prayers, thoughts, love and kindness.

In lieu of flowers memorials can be made to the American Cancer Society, 920 Pierremont Road, Suite 300, Shreveport, LA 71106 or to the Woodridge Baptist Church Building Fund honoring Suzan.

Rose-Neath Funeral Home
Southside Chapel, 687-1256

SOURCE: The Shreveport Times, July 28, 2005
Burial:
Centuries Memorial Park
Shreveport
Caddo Parish
Louisiana, USA